Having a network of trusted peers can be incredibly powerful
Being an executive can be tough –
but being a part of a peer network
can make all the difference.
That's why we provide executive peer forums. We carefully curate a community of accomplished executives who share similar values and goals to create a dynamic learning space leveraging peer-based collective intelligence. Our forums offer a platform for engaging in stimulating discussions, allowing participants to explore innovative solutions to pressing issues and gain valuable insights from diverse industries.
Why Join an Executive Forum?
By participating in our forums, you can leverage the collective experience of successful peers, saving time and making better decisions by learning from their wins and lessons learned.
Who is Involved? 
We thoughtfully hand-select a small group of 5 to 10 executives from non-competing businesses for each forum group and match participants based on a number of factors including experience, position, and company size. 
What is the Time Commitment?
We know executives are busy so we have designed our forums to accommodate your busy schedule. This is why we only meet once a month for an intensive but very impactful 90 minutes.
Who Facilitates the Sessions?
Each forum session is expertly facilitated by a seasoned senior professional and proven trusted advisor to executives so that you get the most value possible out of each session.
How are the Forum Sessions Structured?
The sessions are divided into two sections. In the first section, a focused, highly relevant business topic is discussed in a facilitated round table format. As a group member, you will have an opportunity to share and listen to thoughts, opinions, approaches, experiences, and best practices related to the topic in a highly interactive learning environment and walk away with actionable ideas to apply to your business after each session.
In the second section, one or two members bring to the table a real business issue and the other group members offer advice on what they would do in the same situation. This is an opportunity to leverage decades of shared experiences to solve the toughest business problems. 
They understand that their role must constantly adapt as the company grows and are enthusiastic about discovering new ways to do so while learning from others. The executives who join our forums are interested in confidentially sharing both their true challenges and ideas with like-minded, driven peers.
We take great care to select group members who we feel will get the most benefit from our forums.
To qualify for our forums, members must:
Hold either a C-suite position, executive level position reporting directly to the CEO, or be a business owner 

Must be open to sharing ideas, experiences, and perspective freely with other members

Must have an open mind, humility, and be willing to learn and grow from the experience 

Must be willing to commit to a minimum of 6 months (6 monthly sessions)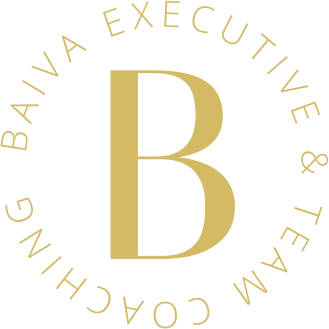 As a member of our Executive Forum, you'll enjoy:
Discounts on additional executive or team coaching, workshops, consulting services, as well as other products and resources offered by our company

Monthly 90 minute virtual meetings with your peers, expertly facilitated by an experienced executive coach and trusted advisor 

Personalized support and feedback from your peers and coach, tailored to your specific goals and challenges

Opportunities to connect with your peers through our private online community 
Apply Now
Mid-Sized Business Forum
C-suite & executive level professional reporting directly to the CEO, and business owners

$5 – 20M in annual revenue
Small Business Forum
C-suite or business owners

$500K – 4.99M in annual revenue
Start-Up / Micro Business Forum
Founders and business owners

$50K – 499K in annual revenue
Sign Up Now!
Once we receive your expression of interest, we will be in touch shortly to discuss pricing and any questions you may have.