As a successful leader, you understand the importance of staying ahead of the curve
Develop your skills to adapt to the ever-changing business landscape
We recognize that leadership of a team or organization can be a lonely journey, but it doesn't have to be that way.
Executive coaching provides a safe and collaborative environment that supports you in navigating the unique challenges that come with being a leader. Whether you are looking to enhance your leadership impact, align your strategies with your vision, increase team motivation or cohesion, improve corporate culture, or overcome interpersonal challenges, executive coaching provides a space where you can explore issues and situations from different perspectives and angles.
Through one-on-one coaching, we help you shift behaviors and mindsets, maximize performance, foster new ways of thinking, enhance your leadership capacities, and leverage your strengths to lead with confidence and achieve your vision.
Where Baiva provides support
While people come to executive coaching for many varying reasons, common themes include:
Outcomes of Executive Coaching
When you embark on a journey with an executive coach, you will increase your self-awareness, develop new personal strategies, and get all the help and support you need along the way. The benefits of the coaching process include:
Greater clarity and vision; for yourself and your team or organization

Improved leadership impact and ability to influence, motivate and inspire others

Understanding how to leverage your personal values to lead authentically

Development of flexible strategic thinking to handle uncertainty

More courageous approach to making necessary changes and decisions

Increased productivity and performance

Strengthened communication style and ability to adapt to others' styles

Stronger relationships with clients, colleagues, and reports

Increased emotional intelligence and resilience

Reduced stress levels and increased balance/well-being
"I have had the pleasure of working with Nicole as my executive coach for the past year and have seen so much growth in my leadership skills and abilities. Nicole has a unique ability to listen and understand my challenges and goals, and provides the guidance and support I need to help me achieve them."
"Nicole is a wonderful coach who is able to challenge me in a way that is both supportive and motivating. She has helped me to identify and address areas in my leadership approach that have been holding me back. Working with Nicole has helped me become a more effective and confident leader."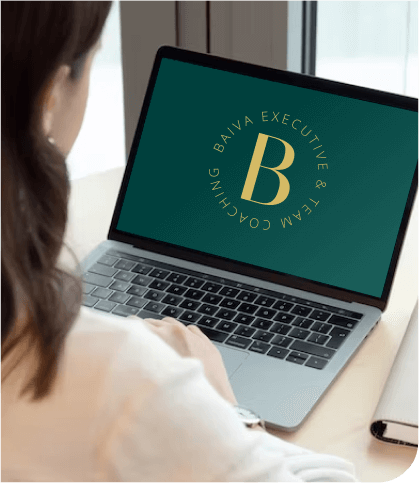 We believe that every person has the capacity to grow and thrive in the right environment, so we design our coaching engagements around each individual's unique needs. Through a supportive and structured environment, we will work together to develop clear goals for coaching.
In our sessions, through a facilitated discussion, we will navigate the challenges unique to you by leveraging your strengths to uncover blind spots and overcome any challenge that comes your way. We will meet you wherever you are in your leadership journey and provide you with a safe, reflective space to work through whatever is holding you back from reaching your full potential.
The ultimate aim of executive coaching is to help the leaders become more effective, more self-aware, and more confident in their leadership roles. It is a powerful process that is best understood by experiencing it for yourself. So we encourage you to give it a try – reach out to us for a free no-strings-attached session to see if coaching is right for you.